What do I wear for hiking?
a guide for any weather condition
You may be an experienced hiker, or your friends finally convinced you to join them on a hike this weekend. Either way, you want to come prepared and show the bypassers this may not be your first rodeo.
While you want to be comfortable, it is crucial to choose highly functional clothing. The latter will make your hiking experience much more enjoyable and less stressful. 
Ideally, hiking clothes should be made of moisture-wicking materials that dry fast, but we do not want you to sacrifice your style. Everyone wants to look good in their hiking attire, and MAYA MAYA has you covered. We came up with the perfect hiking outfit guide for all four seasons, focusing on the layering aspect. When in doubt, you should always pack or wear extra layers.
Spring weather can be deceiving. It may seem relatively warm, but strong wind can give you shivers over your overheated body. That is why we recommend wearing long pants for hiking in the spring. They will make you more comfortable when cold winds blow in. 
Take a look at our Inda pants. These light, breathable, water and wind-resistant outdoor pants are perfect for hiking. Their highly functional zip-off lower part instantly transforms them into bermudas, giving you a two in one option.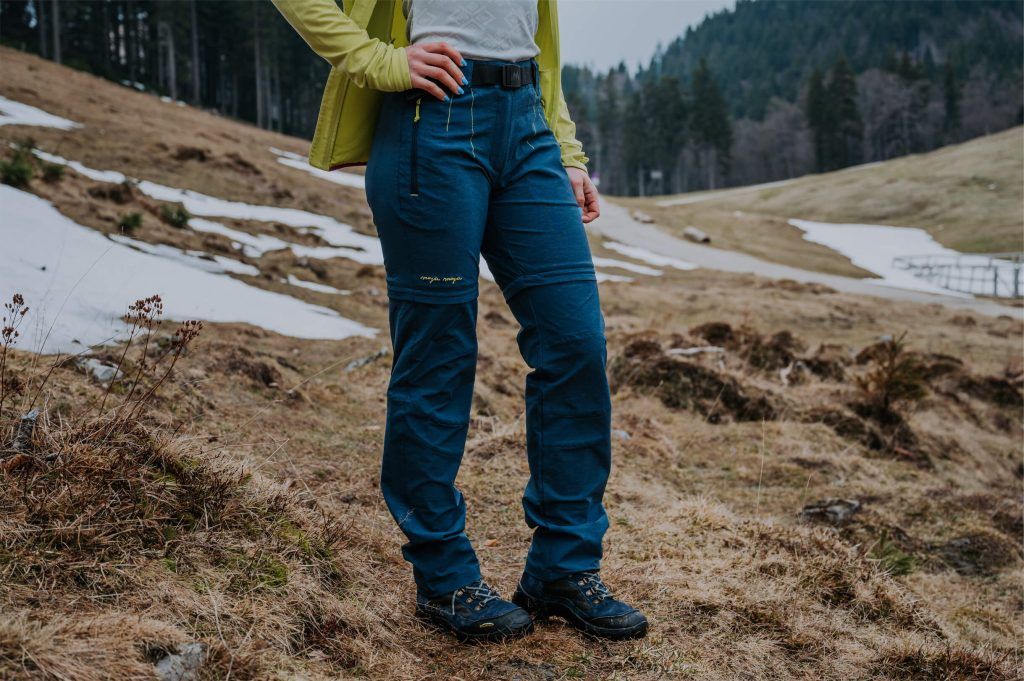 Match your Inda pants with our Inda shirt. Not only is the latter lightweight and highly breathable, but the long sleeves and 4-way stretch also offer UV protection. It combines comfort with the fast drying feature and is comfortable to wear.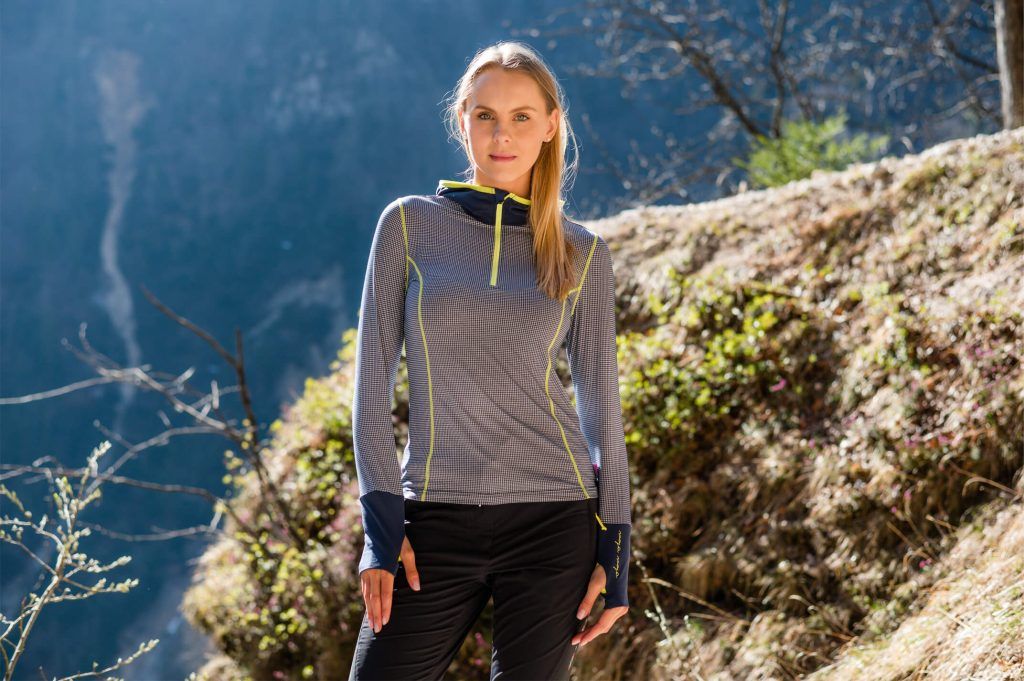 Wear the Nakawe shirt under your Inda shirt as it is best performing in mild and warm weather conditions. That way you have an option of taking the Inda shirt off and tying it around your waist or putting it in your Tribal bag. Stay feeling refreshed and ready to take on the next hill.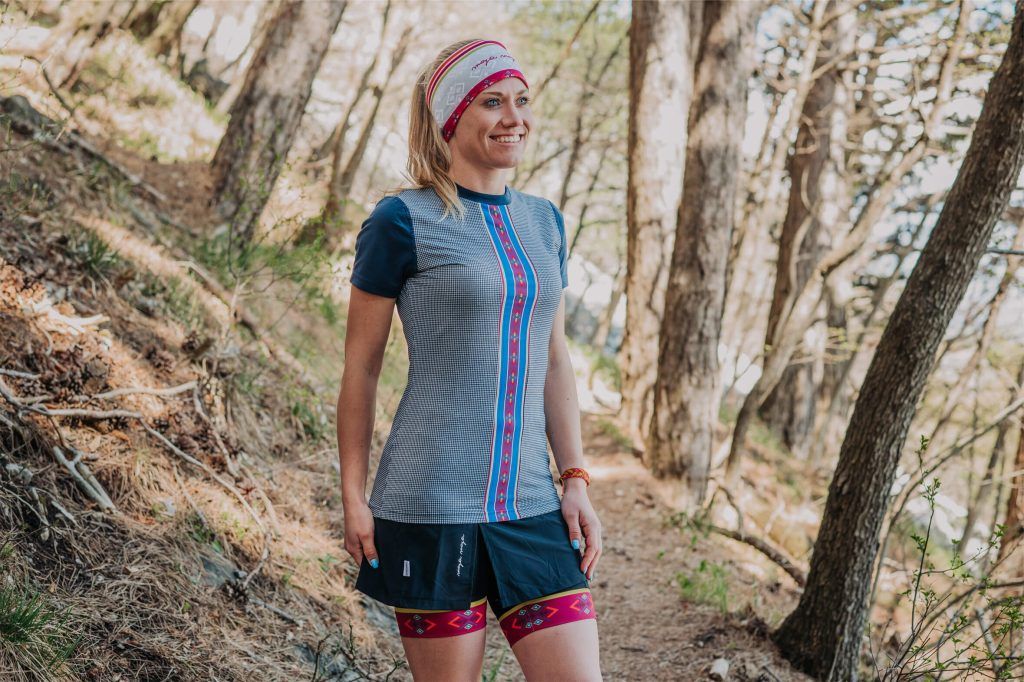 Start putting your spring hiking outfit together with Kasakir pants. These are our number one choice for spring hikes. The anti-ultraviolet radiation shell of UPF 50+ protects from the sun's radiation, and the FastDrying fabric ensures freshness throughout the whole hike. And the best feature? The five pockets on the outside and zip-off technology that converts them from long pants to bermudas.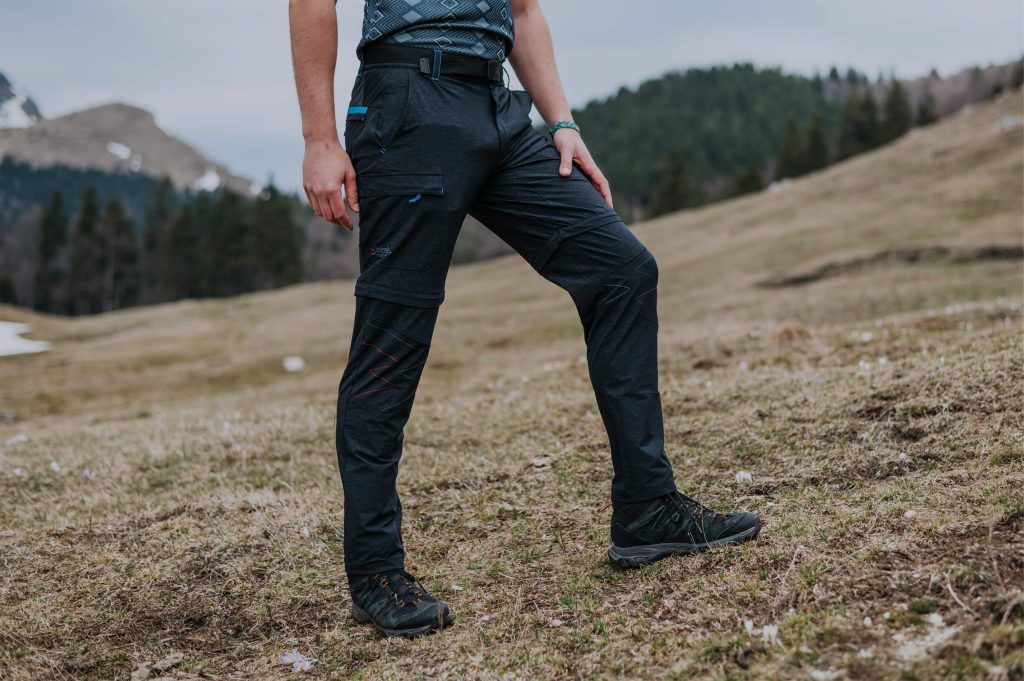 Then add on a Trail sweater. This is a highly breathable long-sleeve hiking functional front zip sweater.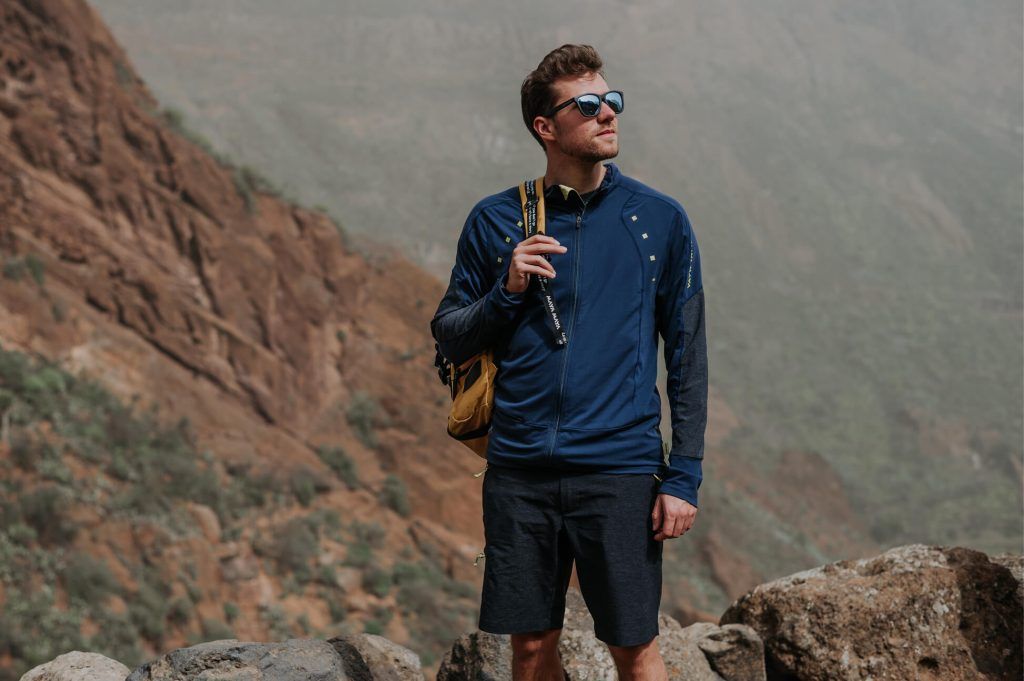 Sunny days are perfect for heading out in search of a nature hike. But, along with the sun can come intense heat, and if you do not plan your outfit wisely, your fun day can turn into a horrific one.
These Nima bermuda are the best summer hiking shorts. They are wind-resistant, light, breathable, and highly functional. Their slim body fit does wonders for your figure. Sporty and stylish design and high-quality materials will keep you fresh and protected throughout the day.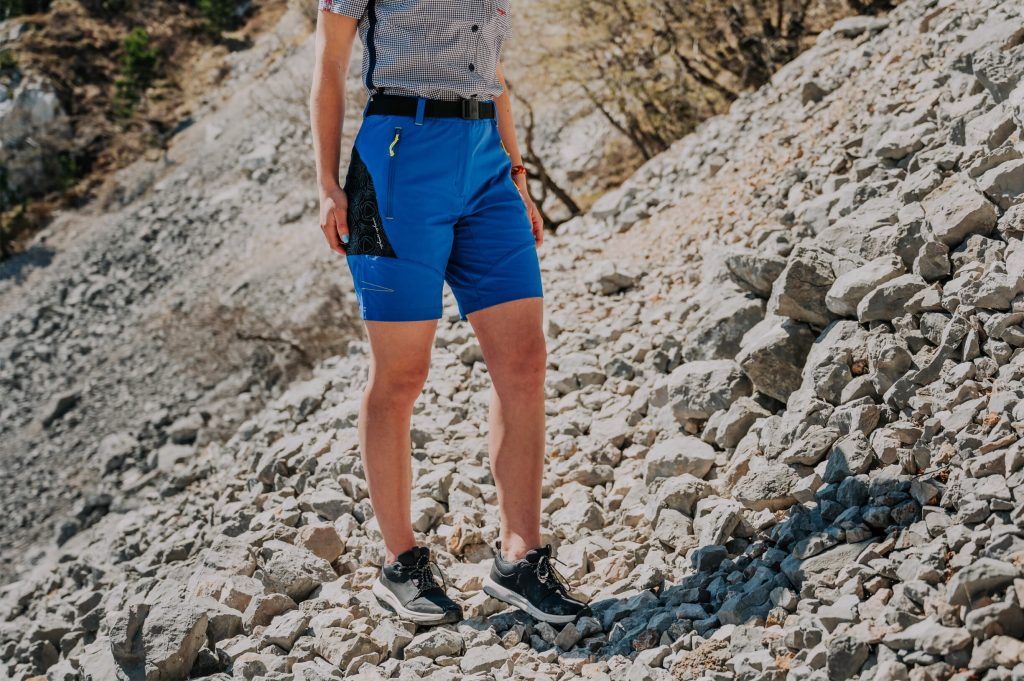 Style the Nima bermudas with our Danaa shirt. This super stylish, comfortable and light short sleeve is fast-drying and keeps you fresh.
Tupoc bermuda are our bestselling hiking bermudas – perfect for summer hikes. The anti-ultraviolet radiation shell of UPF 40+ protects from the sun's radiation, and the 4-way stretch provides a great body fit and comfort in movement. They also come with a belt.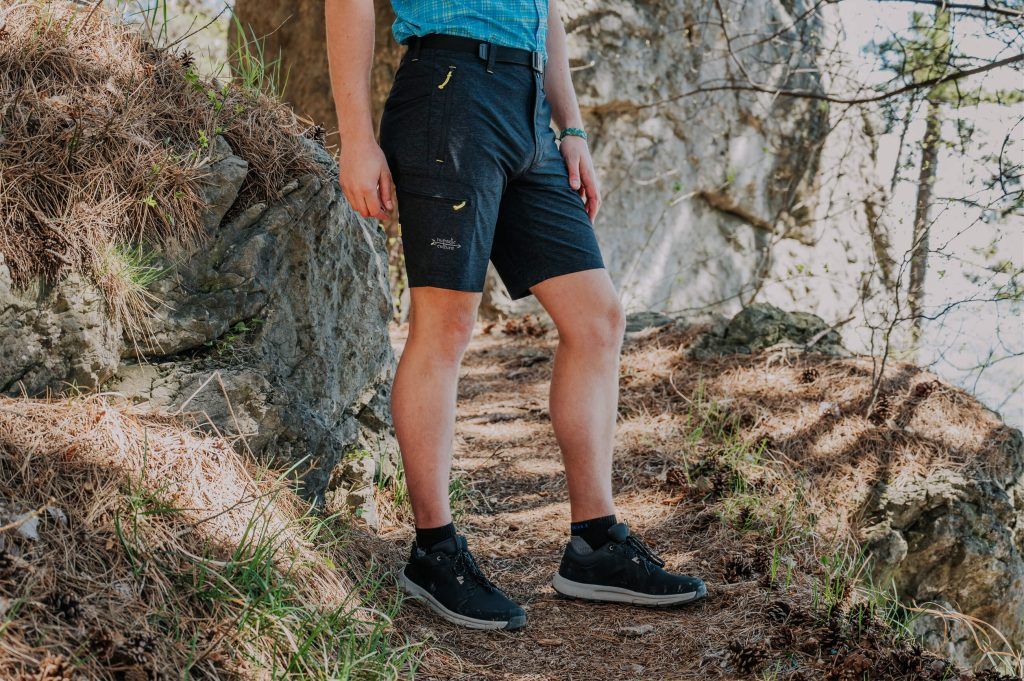 On top, put on the Masawa shirt. This shirt will make you forget about all the other lightweight short sleeve shirts. Its mesh inserts speed-up sweat evaporation and enable excess body sweat to dry fast.
In fall, mastering the art of hiking layers is of the most importance. Try finding the right combination of base, midweight, and outer layers. Perfecting a good balance of warmth and breathability may be tricky at first, but MAYA MAYA items are designed to do that. 
Start your fall hiking outfit with Akna Comfit pants that are water and wind-resistant, light, breathable, and highly functional.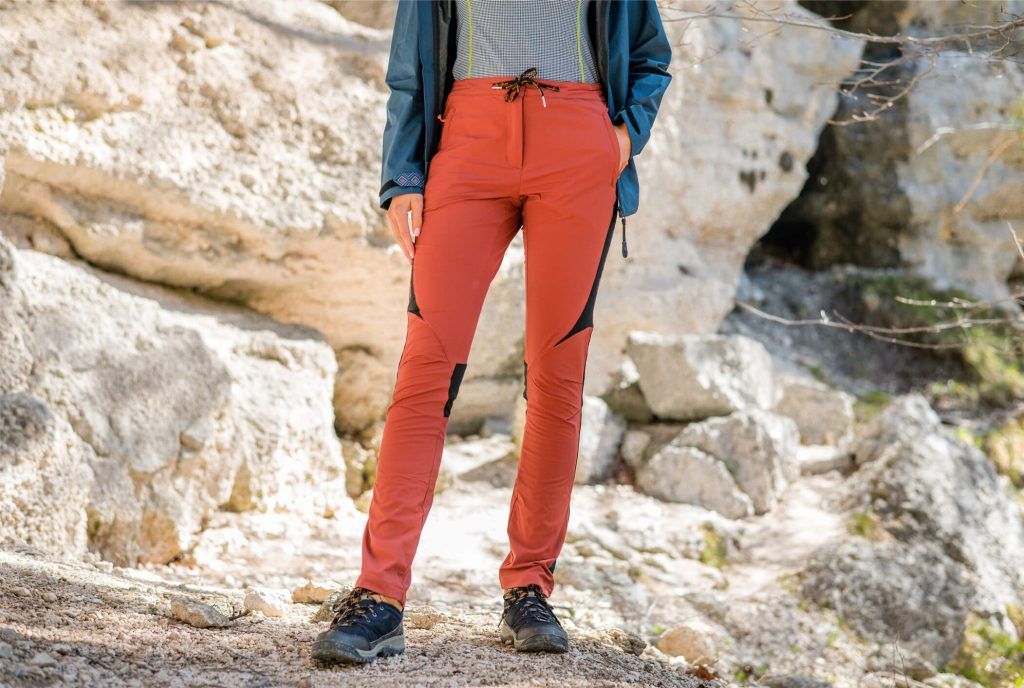 Style them with the previously mentioned Anami shirt and add the Soona sweater. A breathable ladies' long-sleeve hiking front zip sweater. 
Fall weather can be unpredictable, and layering is a must, so we cannot forget about our popular Inda jacket. The Inda jacket is ultra-lightweight but still protective.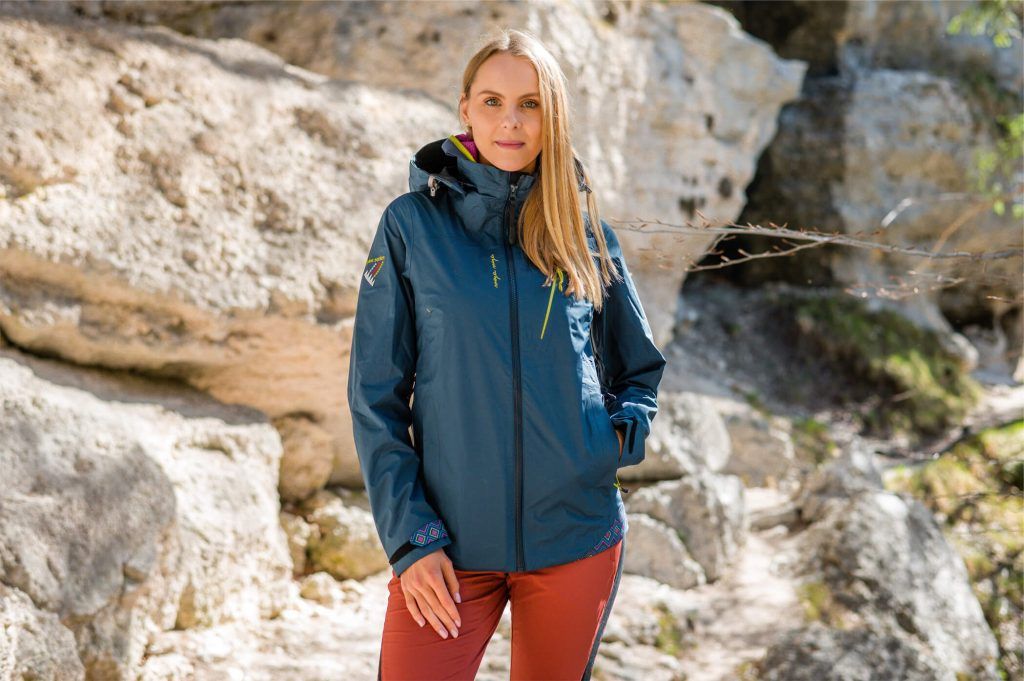 Freedom of movement in Semeel Comfit pants is emphasized by a variety of ultralight materials used within a perfect ergonomic construction. Ideal for mountaineers in the fall changing weather conditions.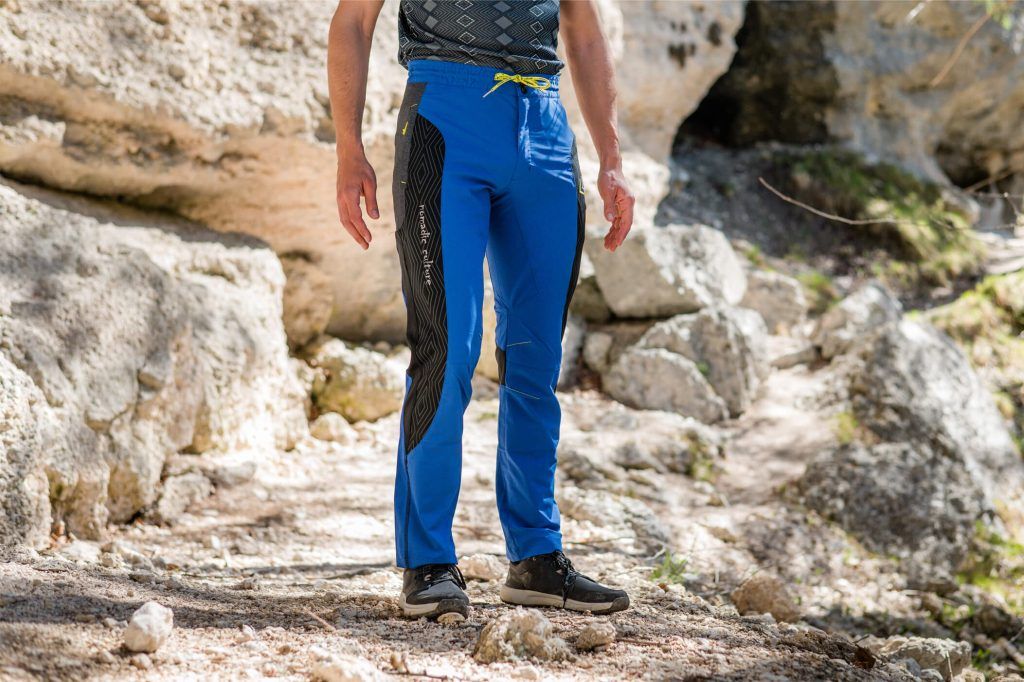 Put the Masawa shirt and Trail sweater under our Ikal jacket. This jacket has the best membrane, with the highest possible waterproofness, breathability, and lightweight performance. No rain or any other kind of moody fall weather can prevent you from enjoying your hiking journey.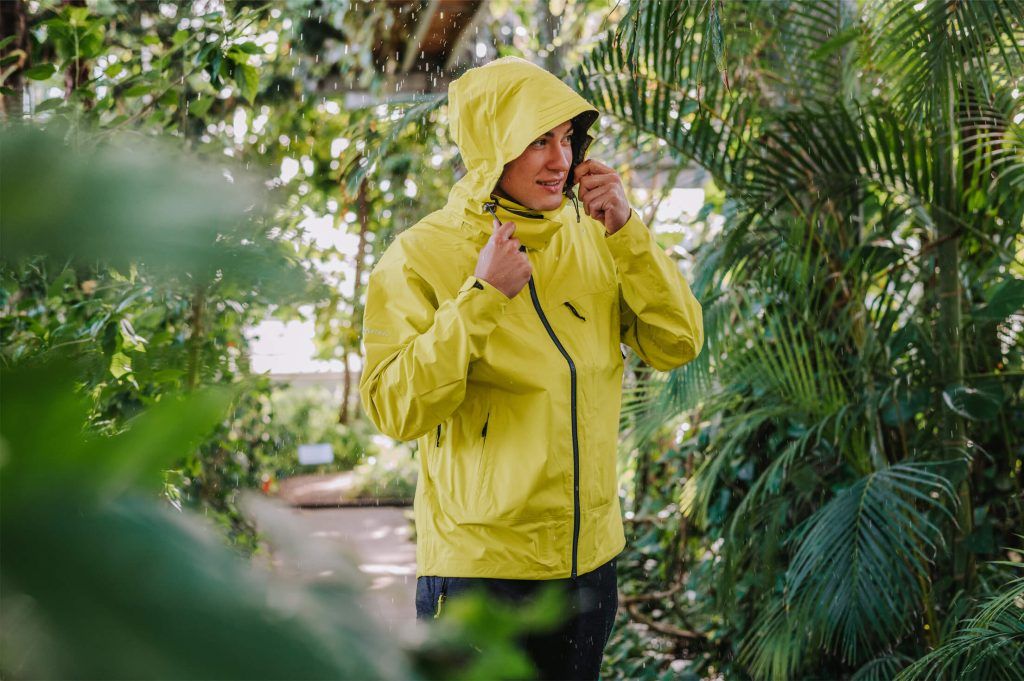 Maybe out of all the four seasons, choosing suitable winter hiking clothes is the trickiest. Not only will you feel more comfortable if you plan, but you will be safer on the trail. Our biggest tip – is layering. Do not overdress because you may overheat, which will leave you feeling cold soon after. Wear a suitable amount of layers to ensure you feel warm and avoid shivering.
We have you covered for your perfect winter outfit, so there is no need for you to worry about what goes together and has incredible functionality too. 
Izel jacket is a hardshell 2-layer ladies' jacket that will keep you dry and warm in even the harshest winter conditions. It is waterproof, windproof, and highly breathable.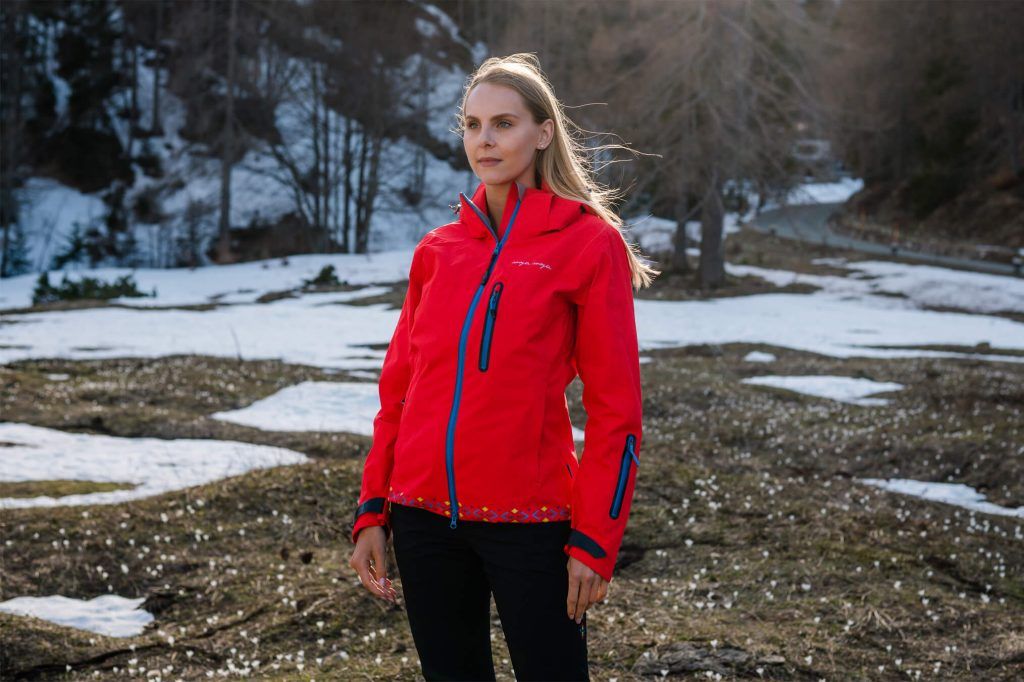 Style the Izel jacket with its companion – Izel pants. The latter are made out of a 4-way stretch shell fabric that enables easy and comfortable movement. To make these two items top-notch, we equipped them with the RECCO system, so you have a higher chance of being found in the case of avalanches. 
Because we stand by layering, we mustn't forget about Cami shirt. This sustainable long-sleeve T-shirt is stretchable and buttery soft, so the perfect comfortable layering piece.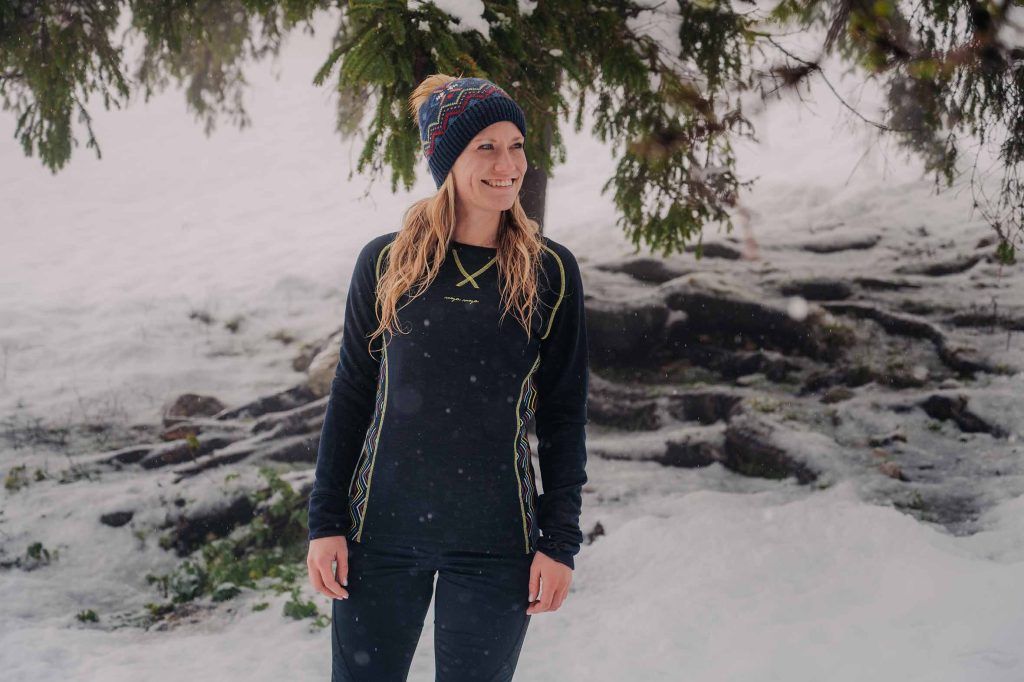 When you're on a winter hike, it's best to pull out a puffy insulated jacket such as the Tikal jacket and wear it over your other clothes to stay warm. You want something with an integrated hood that will keep you toasty warm. The Tikal jacket was specifically created to protect against cold, wind, and snow.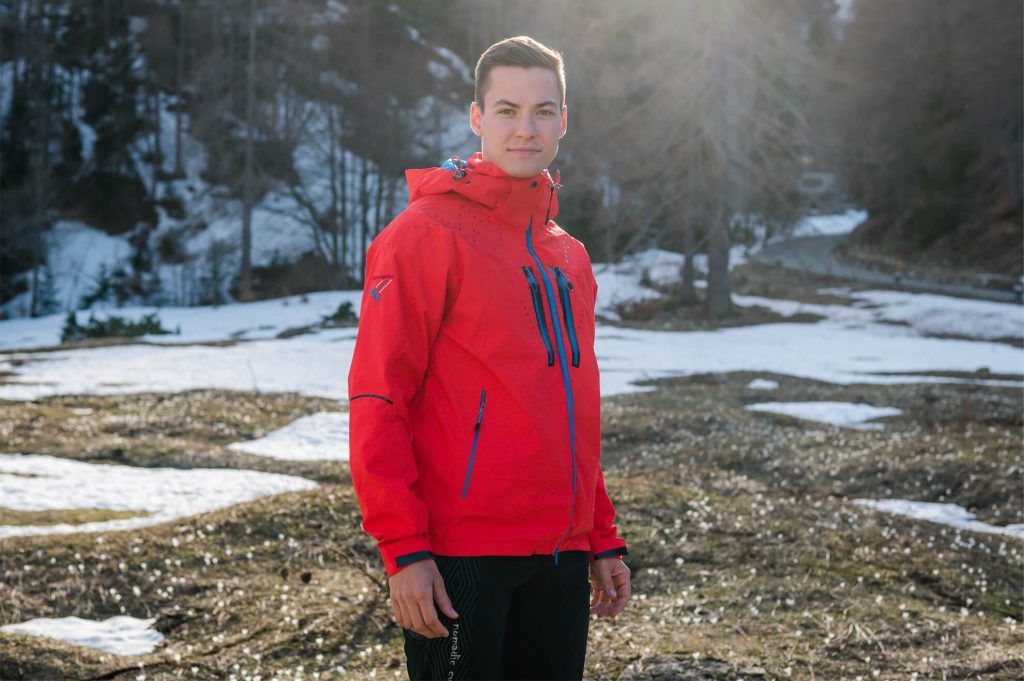 Pair the Tikal jacket with the men's hardshell 2-layer Tikal pants. Minor accessories like suspenders and waist adjusters fit the Tikal pants to your body shape.
This sums up our hiking outfit guide for any weather condition. With these tips in mind, take a peek at all the functional and fashionable clothing mentioned throughout this blog post and get ready for any hike in any kind of weather. No matter where you are, the weather will tell you how you need to dress to make sure your hiking outfit doesn't ruin the incredible outdoor experience.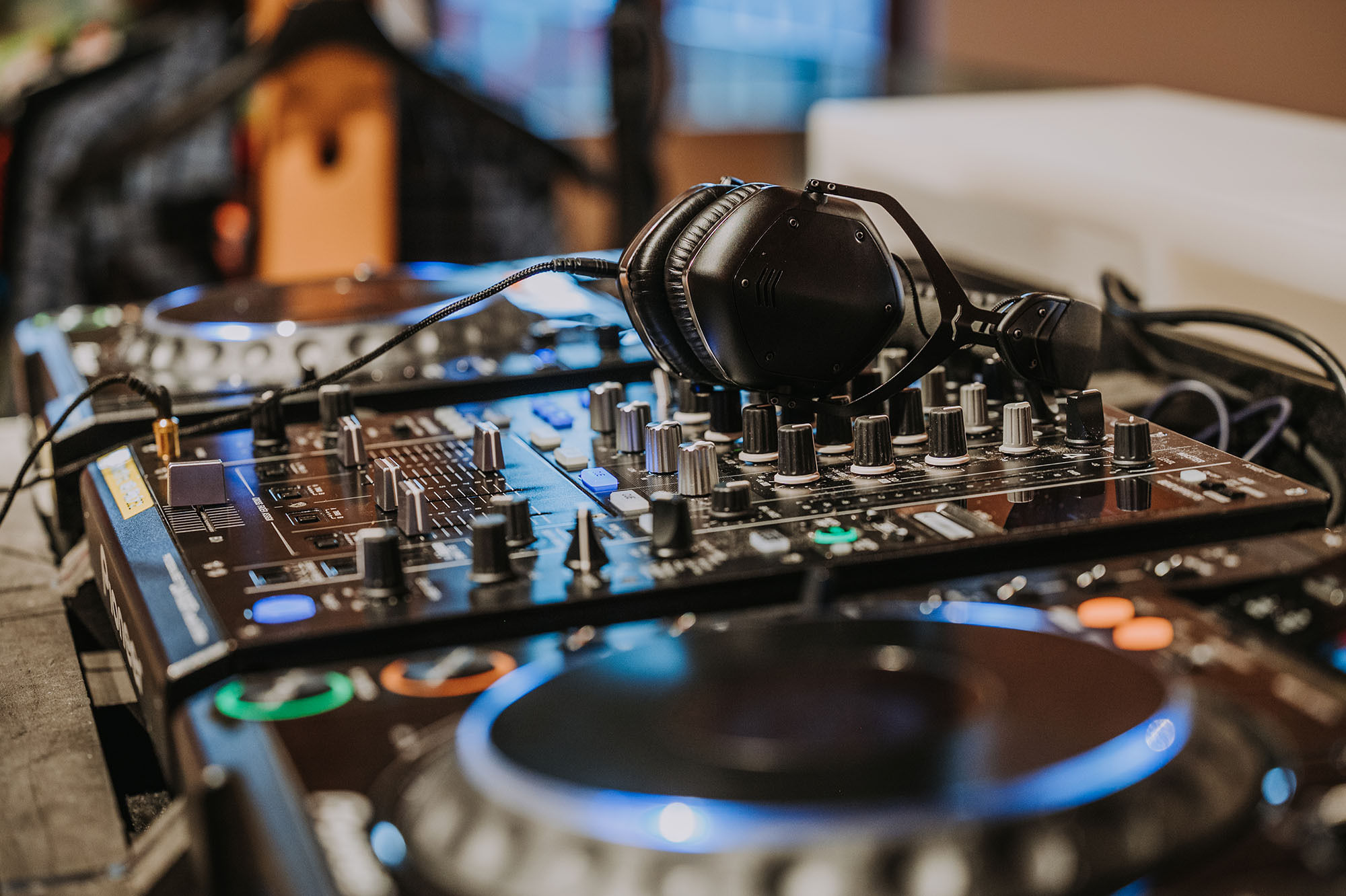 Discover the magic of MAYA MAYA at our Landquart event. Explore the 'Unique and Indigenous' collection, enjoy cocktails, and workshops.