What to wear under the summer sun?
In the previous two articles we tried to present all the dangers of a hot summer day and some tips on how to stay safe in the heat. In the third and final article we will focus on the clothes, their functionality and share some insights into how clothes you wear can help your body better regulate its temperature and protect you at the same time from the harmful UV rays. Sometimes it seems so simple, but is it?
When the spring comes and the days slowly start getting warmer, we cannot wait to get rid of all of the pullovers and layers we wore during the winter. They get replaced with thin and stretchable short-sleeved T-shirts. Appropriate choice of clothing can be quite a task, considering different activities we enjoy doing in the summer. It can cause quite a headache, right? We will now reflect on several activities in the summer, what you should be aware of and how you can dress in an optimal way and ensure you will be comfortable during the whole time in the outdoors.
We take our immediate surroundings often for granted. Sometimes, real beauty lies in the walking distance of our homes. You don't need to take your car or a bus. Just your feet and let them carry you, either to a close-by meadow or a nearby forest. People usually try to avoid the midday, when the sun and the heat are at their peak.
Usually, we go for walks in the mornings or late afternoons. At those times, the temperature and UV radiation are on the lower side. That is when thin and light clothing comes into hand. For ensuring the best cooling of our body, wearing a combination of pants and tops made from thin and surprisingly cool to touch bamboo, linen or organic cotton fibres.
RUNNING AND ACTIVE RECREATION
Being very active in the hot summer days with high temperature can pose a challenge to many sportsmen. The highest average temperature rises from year to year. Besides the rising temperatures, humidity also is a challenge since it rises on a yearly base as well. High humidity adds difficulty for our bodies and does not enable it to cool down as effectively. That is why the body starts excessively sweating during the summer activities. 
Often the simplest solution is to try to avoid activities during the peaks and move them towards early mornings or later afternoons. Lower temperature can on the other hand cause hypothermia, which is why before exercise a special focus should be put on choosing the appropriate fabric composition and functional purpose of the clothing.
Excess sweat will be most quickly absorbed using the combination of a tight T-shirt and running pants made out of body-fit and FastDrying fabric. This type of clothing will conduct sweat very efficiently and, with a slight gust of wind that occurs during the activity, it will partially dry out already during the activity. For chilly and windy weather conditions, a two-layer protective windproof jacket will come in handy, serving as a protective external layer of clothing.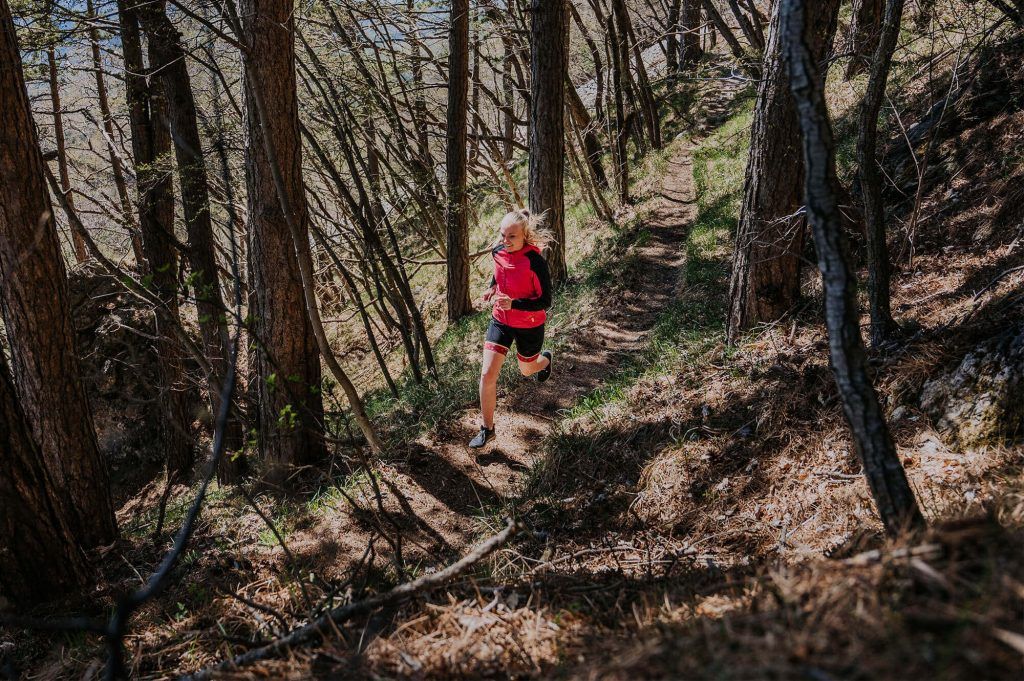 Our suggestion what to wear:
Elastic running T-shirts and pants/tights which are light, stretchable and FastDrying.
Warm summer months in Europe are known for having the most stabile weather conditions. Most of the time, weather is constant. From time to time there is some strong wind on the coast and occasional rain storms, but apart from that, we can always enjoy the sun and clear weather conditions. Certain activities in the summer can charge us with needed energy, while the low sea level and close proximity of the sea can have many positive effects on the physiology of humans. Sea coast is beneficial due to high levels of oxygen, while at the same time air we inhale and the water of the cool sea have also certain amount of beneficial minerals. The greatest risk on the coast comes with the sun, high temperatures and unsafe UV radiation.
Being carefree and relaxed is one of the main goals of every person that goes to the beach. Narrow beaches offer enough place for people to enjoy different water sports, beach volleyball and other summer activities. Most of these activities don't require too much equipment, some require none. Just bring your beach shorts and enjoy. But things are not that simple.
The body will be best protected with light and FastDrying clothes. Clothing like that will keep us protected against the wind, but will also serve as a shelter against the UV rays. Besides clothes, shoes can also save us from certain discomfort we can come across while at the beach. With the sharp stone surfaces and the possible danger posed by different sea animals and some poisonous insects and plants, wearing light, insensitive to moisture and breathable footwear will provide additional peace of mind.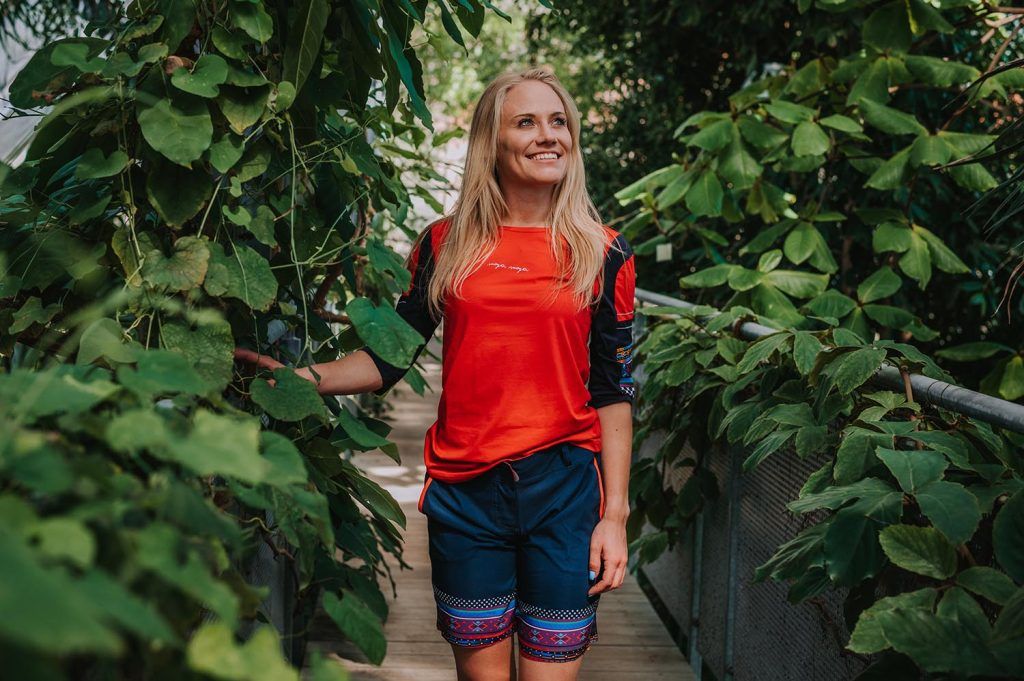 Our suggestion what to wear:
Body fit T-shirt, with UPF protection (Kabil shirt and Nakawe shirt)
FastDrying and light beach shorts (Bakari shorts and Balam shorts)
Sandals (you can use them in both water and walking on the coast)
UV protective crème (choose appropriate based on your skin type and needs; don't forget to protect your lips and eyes as well)
Adventure lovers most of the time want something more from their vacation. Some people get excited by the landscape and the atmosphere by the sea, which makes them take their bike and enjoy a long ride along the coast. Activities like these are usually accompanied by long hours spent by the sea, with certain amount of food, water and equipment.
Longer hours equal longer exposure to UV radiation, which is why we should choose clothing that provides us with the best protection under the sun and against other weather conditions. Surface of our skin needs proper protection. That can be accomplished best with thin layers of clothing, such as shorts and special protective shirts with adjustable sleeves.
Beside our arms and legs, it is advisable to have proper protection on your neck and head, which can be easily done with the use of caps which are light-colored and made out of a light and UV-resistant fabric.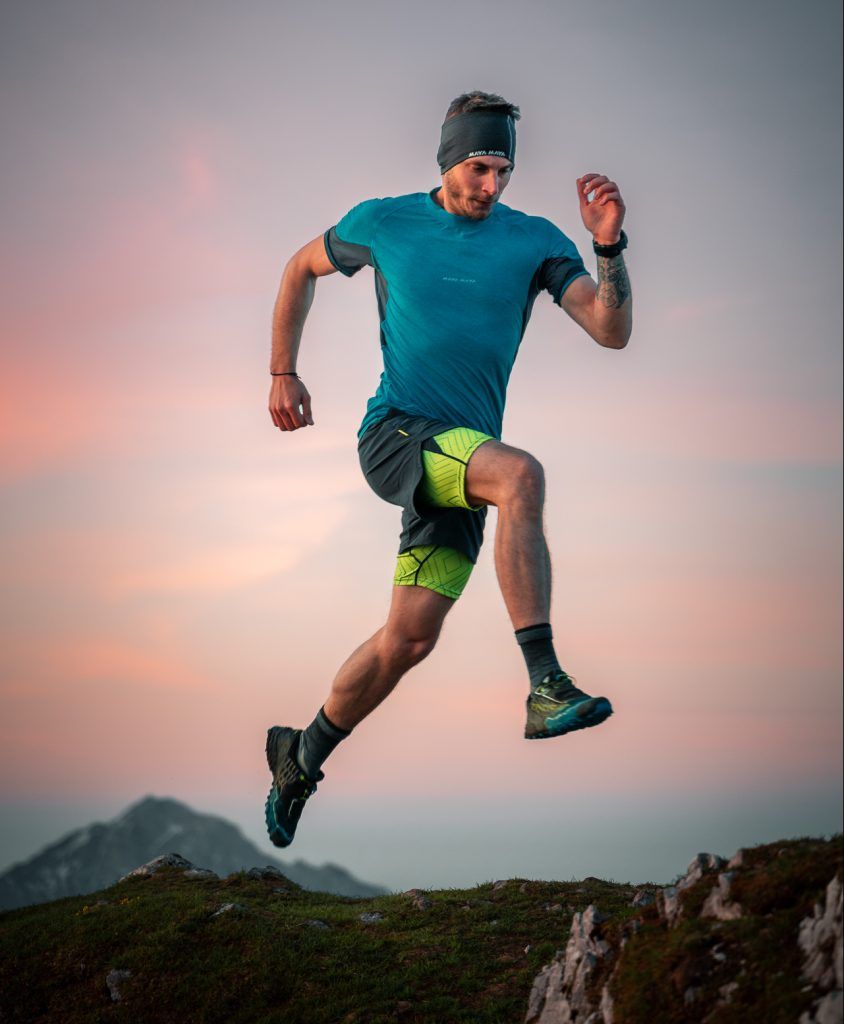 Our suggestion what to wear:
Body fit T-shirt, with UPF protection (Anami shirt and Masawa shirt)
Active shorts: 4-way strech, FastDrying and breathable  (Yooko shorts and Malinali shorts)
Ultralight and breathable jacket (Kabil jacket and Naran jacket)
Protective cap for the head and back of the neck with UPF (Trail cap)
Lightweight backpack (Packable backpack)
ARE YOU A MOUNTAINS AND HILLS PERSON?
As soon as the snow melts, new routes and tracks become available to bigger number of people. Summer offers pleasant landscapes and weather for a walk or a hike in the mountains. Usually mountain climbers tend to reach the highest peak until noon, before it gets too hot. Nonetheless, appropriate equipment and clothing can literally save a life. 
If we are talking about shorter and less technical hikes, the level of equipment is quite basic and most of the people that go into the hills already have these pieces. Durable and FastDrying pants made out of light and comfortable fabrics are appropriate for this type of hike, under which we can have a thin layer in a form of comfortable and light active underwear. Wearing a protective windproof jacket is a must. Wind will be at every peak you climb on, so better be prepared for it. Perfect choices of jackets are breathable and windproof, which are quite thin and light. It can easily be tied around your waist or packed in your backpack, easily accessible at any time.
The size and the functionality of your backpack is also very important. It needs to be comfortable to wear, ergonomically designed and as light as possible. Different pockets and compartments inside the backpack will ease the organization of your things. As an extra piece of equipment, helmets and foldable walking sticks are always a plus when you are out and about.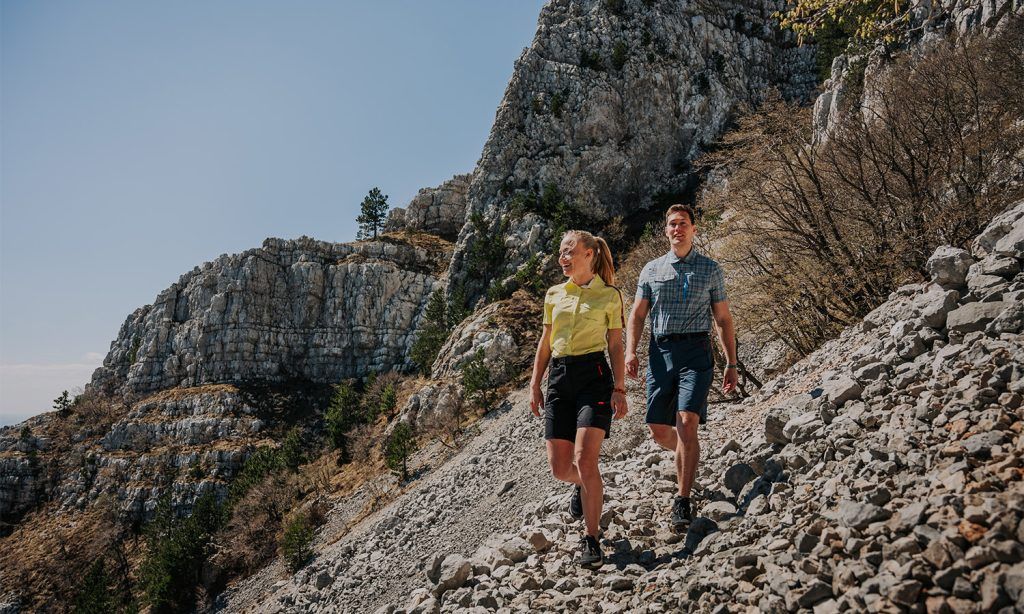 Our suggestion what to wear and pack:
Bermuda pants made out of polyamide and elastane, giving bermudas the needed durability; light and comfortable for hikers (Tupoc bermuda and Nima bermuda)
FastDrying shirt, with reflective prints for better visibility at night (Anami shirt i Masawa shirt)
Ultralight and breathable jacket (Kabil jacket and Naran jacket)
Backpack with capacity of 45L  and ergonomically designed (Tribal bag)
Helmets for safety
Hard carbon sticks for hiking
Longer hikes require more planning and more attention should be aimed at proper preparation, since they usually last the whole day. Weather can quickly change from clear weather to sudden wind and rainy clouds. Decrease in temperature can happen in a matter of minutes; therefore you need to be ready for every scenario. 
One of the most important things is packing all of the right things in your backpack. The temperature of the air in the mountains changes under influence of different factors such as: wind, altitude and sun radiation. If ascending beyond the forest area, most appropriate are pants made of durable and ergonomically adjustable fabric. Functionalities you should look for in pants are FastDrying fabric and moisture wicking.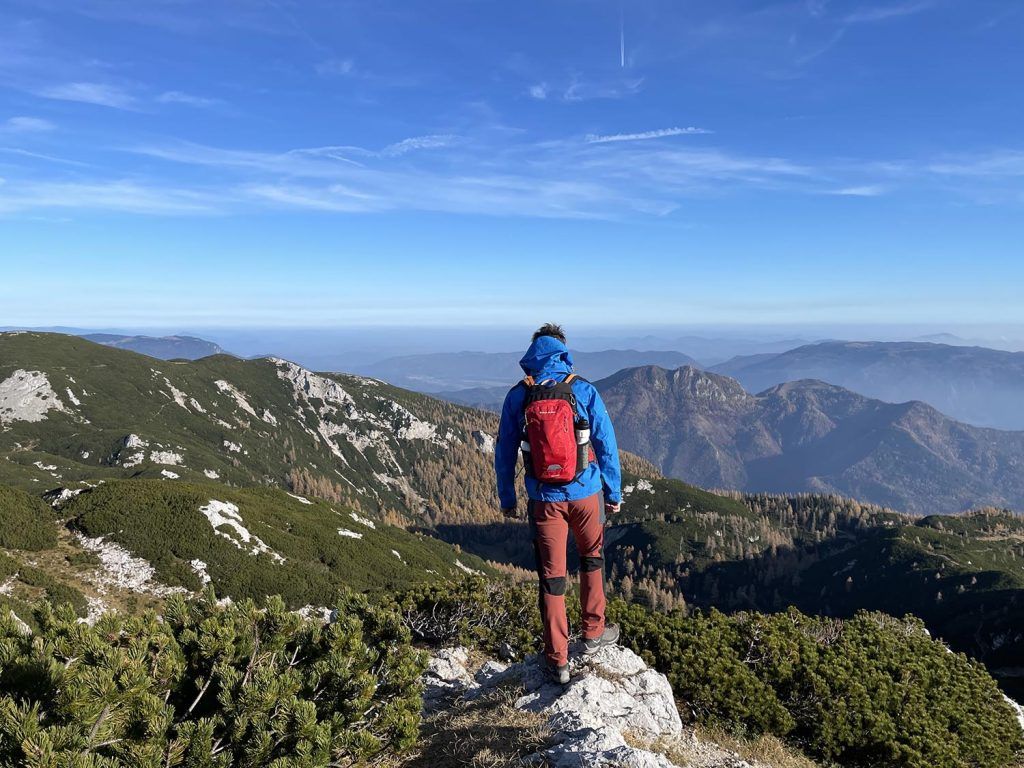 Our suggestion what to wear:
3-layer jacket: windproof and waterproof with tapered seams and waterproof zippers (Inda jacket and Ikal jacket)
Hiking pants: ergonomical cut, abrasion resistant and equipped with reinforcements (Semeel Comfit pants and Akna Comfit pants)
When we talk about trekking, we usually refer to longer periods of time. By that, the complexity of the trip increases the complexity of layering and packing for the adventure. Trekking poses a challenge for every individual. In that situation, we are often moving around places with high altitude. When deciding about the right combination of clothing and equipment it is crucial to research how the environments looks like where we are headed and what the weather conditions are like there. You should also consider the time of the year in each country, since the same altitude in the same season can look very different in two places, such as Alaska and Pakistan. Careful planning of the trip ahead is the prerequisite for a safe and successful adventure.
Clothing and equipment can differ in a large extent depending on the difficulty of the trip and the season you are in. Pants should be FastDrying and they should enable quick evaporation of the moisture, with the goal of providing you with highest comfort. Depending on the weather, light pants can be substituted with 3-layer pants for rainy and snowy conditions. Active underwear is optimal as a baselayer in colder environments. Short-sleeved shirts can be a good addition to the long sleeved shirts, due to efficient removal of excess moisture in the conditions where the temperature can quickly change. On top, a light, comfortable 3-layer jacket will provide protection against the sudden changes of weather. It can be easily packed and serves as first defence against the strong wind and rainfall.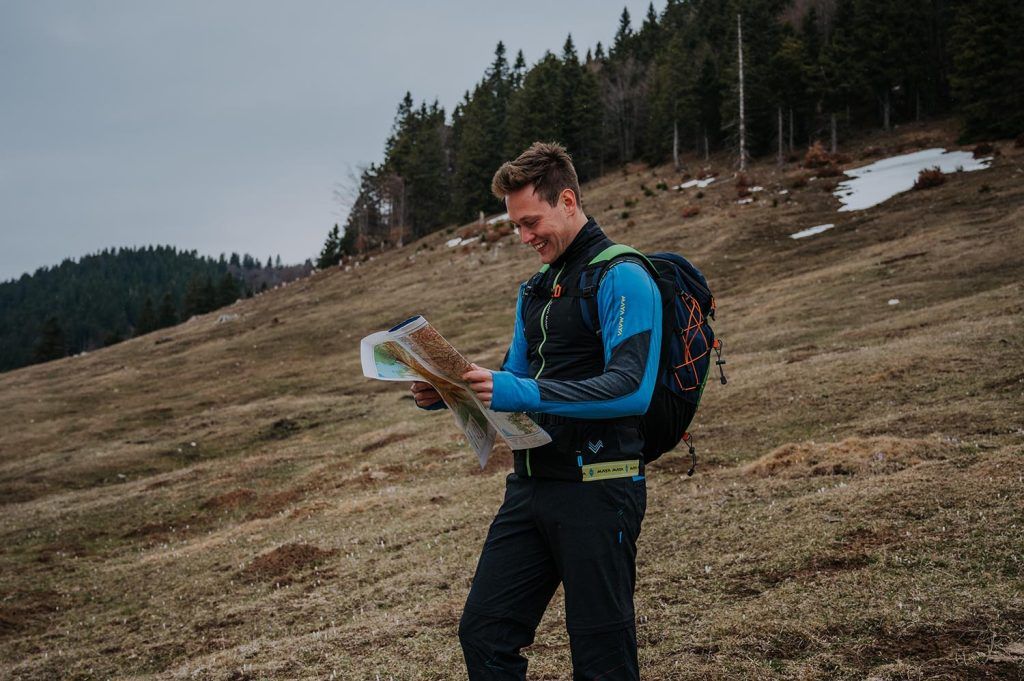 Our suggestion what to wear and pack:
Durable zip-off pants: FastDrying and moisture wicking  (Kasakir pants and Inda pants)
Active underwear (shirt and tights) (Cami shirt and Eloy shirt)
3-layer jacket: waterproof and windproof (Inda jacket and Ikal jacket)
Sleeping bag: outer fabric and filling should be 100% polyester
Tent chosen based on your needs and number of people
With this, we conclude the third and final article in our "THE HEAT" series. If you missed one of the previous two articles, you can click here and read more about how our body functions in the heat, or read about some useful tips for dealing with the summer heat.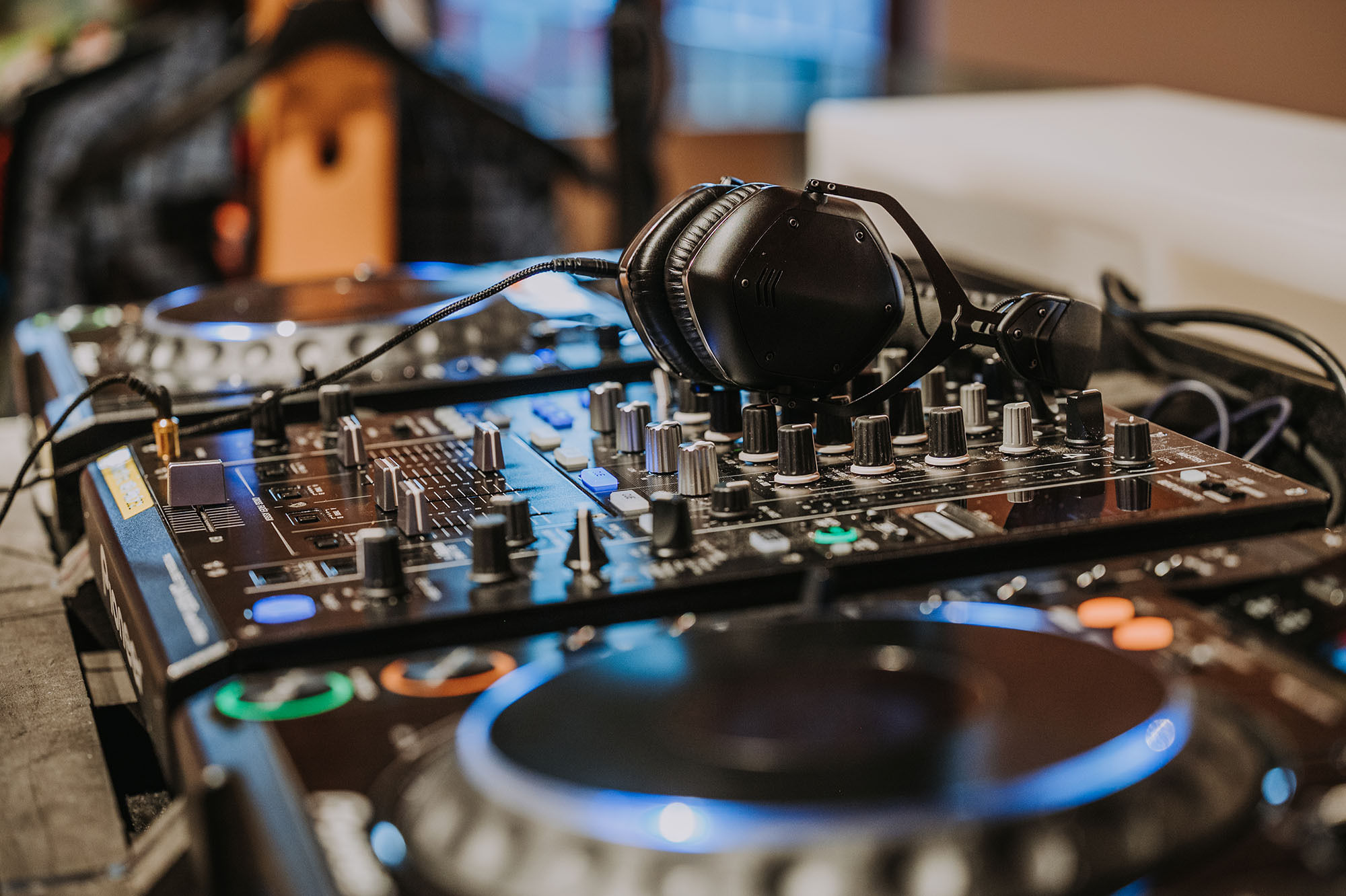 Discover the magic of MAYA MAYA at our Landquart event. Explore the 'Unique and Indigenous' collection, enjoy cocktails, and workshops.