The Most Important Things You Need to Know
"It requires a unique combination of strength, speed, and endurance."
HISTORY OF CROSS COUNTRY SKIING
Cross country skiing is the oldest type of skiing. It emerged from a need to travel over snow-covered terrain and developed as a sport at the end of the 19th century.
For centuries in the snow-covered North, skis were required to chase the game and gather firewood in the wintertime. With long distances between the small, isolated communities and hard, snowy winters, skiing also became important as a means of keeping in social contact. The word "ski" is a Norwegian word that comes from the Old Norse word "skid", a split length of wood.
Early skiers used one long pole or spear in addition to the skis. The first depiction of a skier with two ski poles dates to 1741. Traditional skis, used for snow travel in Norway and elsewhere into the 1800s, often comprised one short ski with a natural fur traction surface. the langski—one being up to 100 cm (39 in) longer than the other allowing skiers to propel themselves with a scooter motion.
This combination has a long history among the Sami people. Skis up to 280 cm have been produced in Finland, and the longest recorded ski in Norway is 373 cm.   
EQUIPMENT AND TECHNIQUE USED
The skis used are longer, narrower, and lighter than those used in more-mountainous, Alpine-type terrain. In addition, the bindings allow movement between the heel of the skier's boot and the ski, and the ski poles are longer than those used in alpine skiing.
There are two techniques of cross-country skiing. Using the older classical technique, a skier travels with skis parallel and kicking backward to create a gliding motion across the snow. The more-recent skating, or freestyle, technique, developed in the 1970s, closely resembles the motions of ice skating.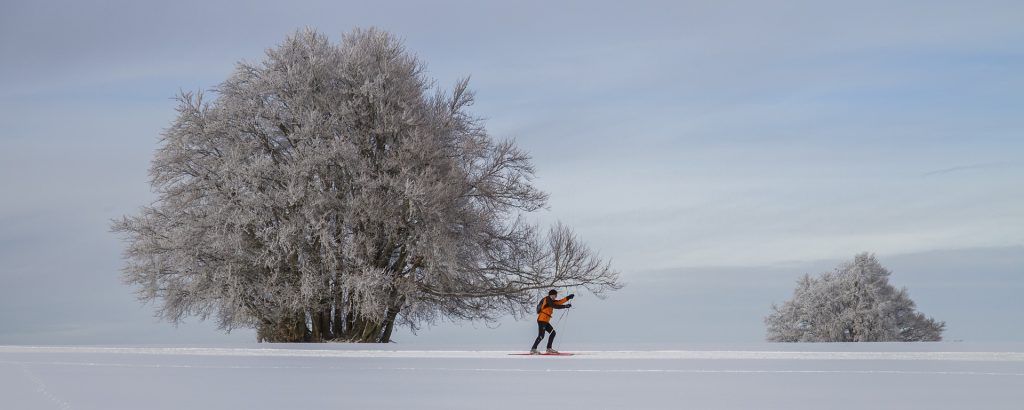 With this technique the skier pushes the inside edge of the ski simultaneously backward and outward at about a 45° angle, generating more speed than with the classical style. For classical style skiers are using longer skies, shorter poles, and flexible boots, so the ankle can move and skies can glide. In freestyle, skies are a little bit shorter, poles are longer and boots have ankle support for stability when gliding.
Cross-country ski equipment for skate-skiing, and classic-style skiing. Ski and pole lengths are different for each. Classic skis have a "grip zone" in the area under the binding.
Ski bottoms are designed to provide a gliding surface and, for classic skis, a traction zone underfoot. The base of the gliding surface is a plastic material that is designed both to minimize friction and, in many cases, to accept waxes. Glide wax may be used on the tails and tips of classic skis and across the length of skate skis. 
Each type of ski is sized and designed differently. Length affects maneuverability; camber affects pressure on the snow beneath the feet of the skier; side-cut affects the ease of turning; width affects forward friction; overall area on the snow affects bearing capacity, and tip geometry affects the ability to penetrate new snow or to stay in a track. 
Classic skis: Designed for skiing in tracks. For adult skiers (between 155 cm/50 kg and 185 cm/75 kg), the recommended lengths are between 180 and 210 centimeters (approximately 115% of the skier's height). Traction comes from a "grip zone" underfoot that when bearing the skier's weight engages either a textured gripping surface or a grip wax. Accordingly, these skis are classified as "waxable" or "waxless". Recreational waxless skis generally require little attention and are adapted for casual use. Waxable skis, if prepared correctly, provide better grip and glide.
Skate skis: Designed for skiing on groomed surfaces. Recommended lengths are between 170 and 200 centimeters (up to 110% of the skier's height) for adult skiers. The entire bottom of each skate ski is a glide zone, prepared for maximum glide. Traction comes from the skier pushing away from the edge of the previous ski onto the next ski.
Read also: Tips on How to Tune your Skis
Norwegian army units were skiing for sport (and prizes) in the 18th century. Skiing for sport appeared in Norway in the mid 19th century; the first race on record is 1842. The famous Holmenkollen ski festival started in 1892, with the focus initially on the Nordic combined event. However, in 1901, a separate cross country race was added to the festival.
The men's event debuted at the first Winter Olympic Games in Chamonix in 1924 and the women's event debuted at the 1952 Oslo Games. The sport has traditionally been dominated by the Nordic countries.
Cross-country races are held over circular courses. The standard lengths of international races are 10, 15, 30, and 50 km for men and 5, 10, 15, and 30 km for women. There is also a sprint race in both techniques. The sprint course is 1,4 and 1,6km in length.
In a cross-country relay race, four men each ski a 10-km course, or four women a 5-km course. Cross-country competitions also include pursuit races. A pursuit event is held over two days. On the first day, the skiers compete in a traditional cross-country race, but on the second day, the skiers' starts are staggered according to the times of the previous day.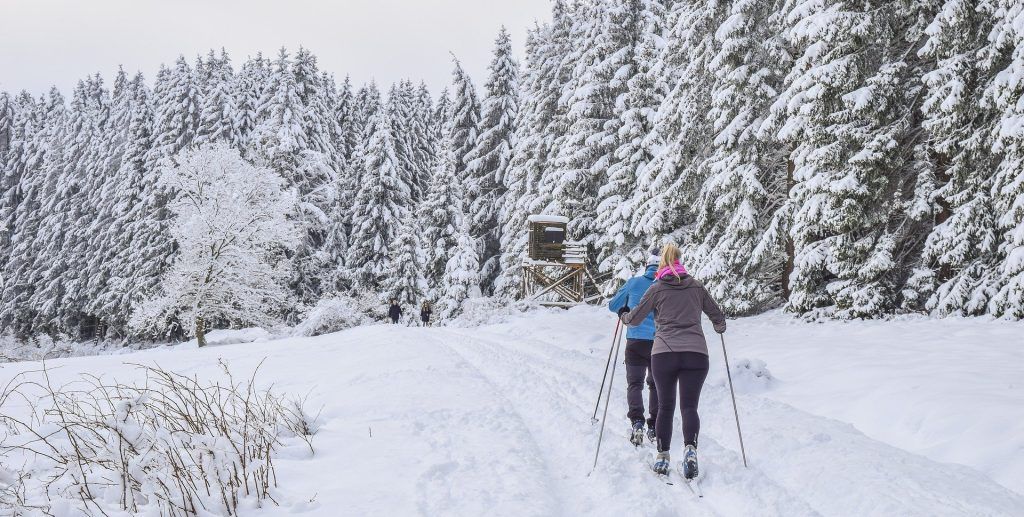 The pack chases the leader and the first across the finish line wins. Cross-country skiing is not as dangerous as other skiing events, but it demands much stamina, especially for longer distances.
The FIS Nordic World Ski Championships have been held in various numbers and types of events since 1925 for men and since 1954 for women. From 1924 to 1939, the World Championships were held every year, including the Winter Olympic Games.
After World War II, the World Championships were held every four years from 1950 to 1982. Since 1985, the World Championships have been held in odd-numbered years. Notable cross-country ski competitions include the Winter Olympics, the FIS Nordic World Ski Championships, and the FIS World Cup events.
Cross-country ski marathons, races with distances greater than 40 kilometers have two cup series, the Ski Classics, which started in 2011, and the Worldloppet.Skiers race in classic or free-style events, depending on the rules of the race.
Notable ski marathons, include the Vasaloppet in Sweden, Birkebeineren in Norway, the Engadin Skimarathon in Switzerland, the American Birkebeiner, the Tour of Anchorage in Anchorage, Alaska, and the Boreal Loppet, held in Forestville, Quebec, Canada.
TRAINING FOR CROSS COUNTRY SKIING
Cross country skiing is one of the hardest outdoor sports in the world experts say. It's a full-body workout that builds core strength, and it's one of the best cardiovascular exercises known. It requires a unique combination of strength, speed, and endurance.
To succeed at racing uphill, athletes have to have high VO2 maxes and put in 800 to 1000 hours a year of endurance and strength training. There is a lot of ways to train during summer months, athletes are using running, cycling, swimming, and a lot more to build strength and endurance.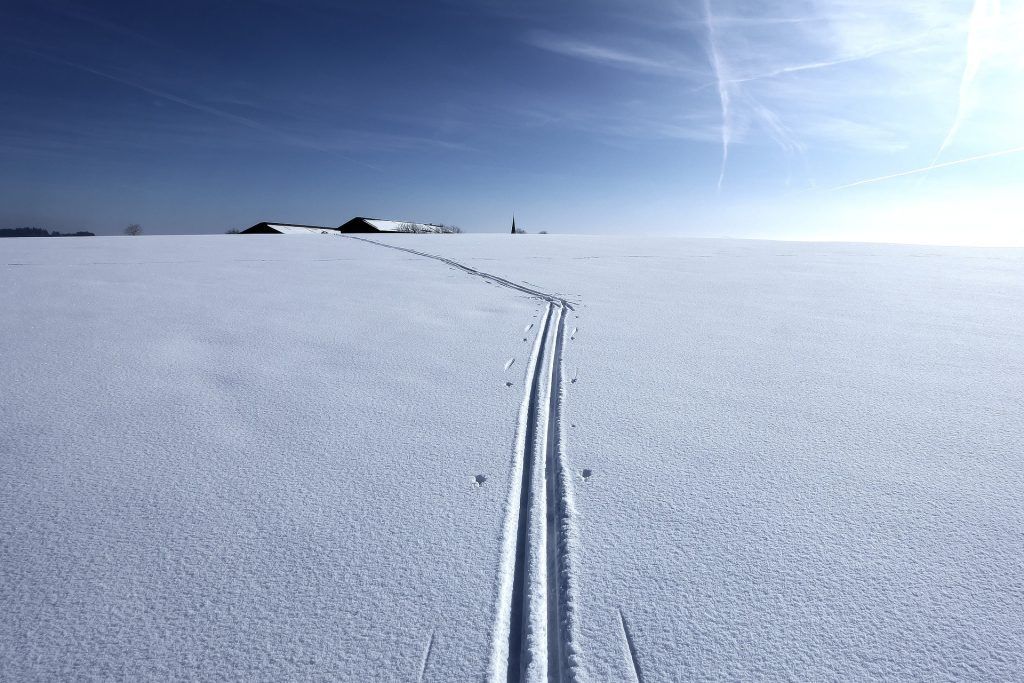 A lot of time is also spent in the gym building core and full-body strength needed for upcoming winter months of racing. But the best way to simulate winter training on skies in summer months is roller skiing. Roller skies are used for both techniques, and it's the best way to build endurance and feeling for snow.
This is low heart-rate endurance, and it is the base that everything else builds on. Invest the training hours on roller-skis, wheels, feet, or any which way you may find suitable, and it will pay off on snow. A rule of thumb is that you should keep it slow – the pace is good if you can comfortably talk when doing aerobic exercises.
You should do these long workouts several times a week keeping your heart rate at 65 to 75 percent of maximum. If you are a more experienced skier and have done many long-distance ski races, you can alter your pace to avoid repeating the same workload over and over again.
This means various intervals during your regular workouts or specific interval exercises. You need higher than race-pace to improve your capacity and system. That means pushing your effort beyond what is comfortable.
You can first start with shorter intervals and repeat them often and then try longer ones when your body gets adjusted. These types of workouts aim to raise your anaerobic threshold and your tolerance to withstand lactic acid in your muscles while going fast.
Written by: Edi Dadić, cross-country skier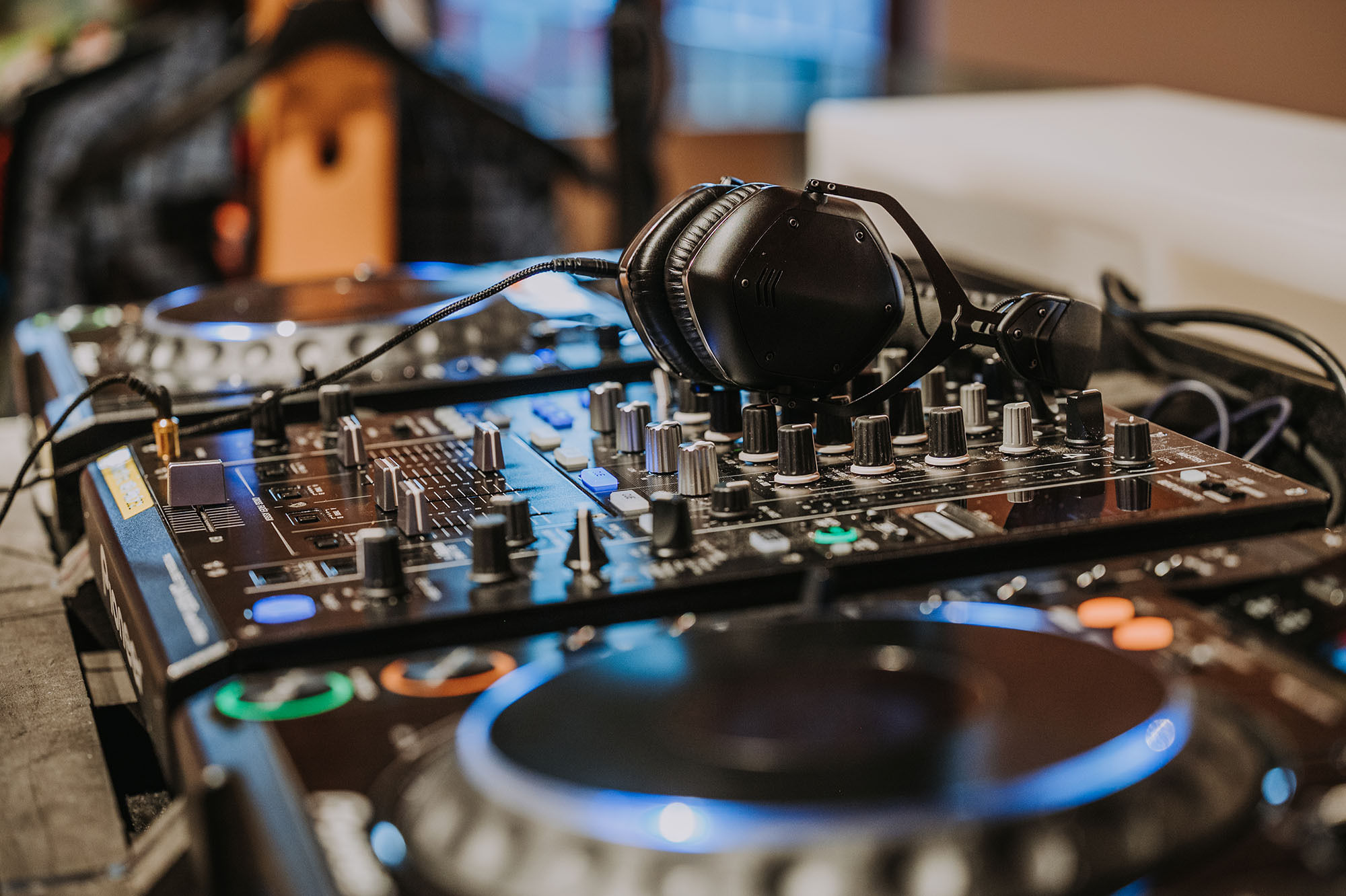 Discover the magic of MAYA MAYA at our Landquart event. Explore the 'Unique and Indigenous' collection, enjoy cocktails, and workshops.